It's who we are, it's what we do.
Environmental, social and governance (ESG) standards are at the heart of our company, employees and community. Together, we are committed to success in identifying and addressing risks in order to achieve a culture of safety and operational excellence. At Fortress Downhole Tools, we value integrity and sustainability as we work to build a brighter future for the world around us.
Field Redressable and Disposable Setting Tool vs. Fortress Setting Tool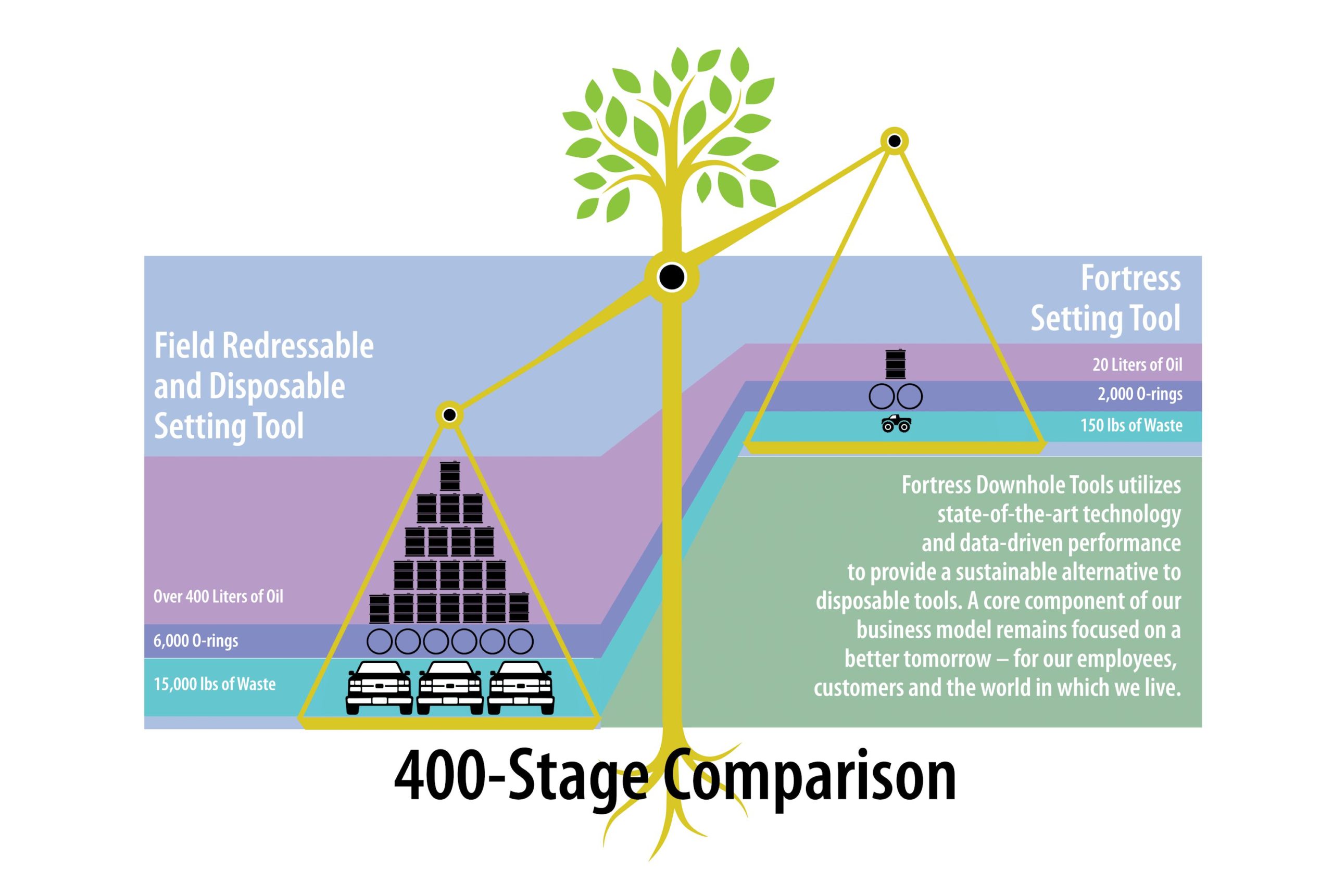 Reduced Waste
Environmentally Sustainable
Built on Integrity
Environment
Fortress Downhole Tools is dedicated to reducing our impact on the environment in order to preserve the planet. Our CYCLOPS Recycling Setting Tool Program utilizes state-of-the-art technology for a gas-operated, oil-free setting tool, providing a sustainable alternative to disposable tools. Our setting tools are recycled and rebuilt for continuous use, leaving minimal waste on each run downhole. We also utilize advanced filtration systems to allow recycling of water in all of our service centers.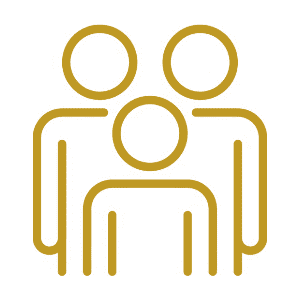 Social Responsibility
We value each and every one of our employees and customers. At Fortress Downhole Tools, our goal is to create a culture of respect and inclusion for anyone who walks through our doors. We aim to build and maintain successful relationships among all employees, customers and our surrounding community. We embrace diversity and equity as we actively engage in programs designed to empower our employees, as well as provide support for our Fortress family.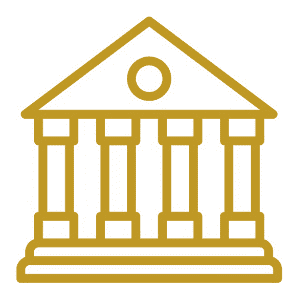 Governance
Fortress Downhole Tools is dedicated to delivering exceptional downhole setting tools in compliance with all applicable laws and standards. Our core focus is to provide responsible leadership and ensure ethical behavior in accordance to standard business principles. Together, our management team and valued employees foster a culture of compliance for accountability, transparency and responsibility.